Thanks to Priya of the lovely weblog
The Plum Tree
I am able to share this story from The Tate Modern's Turbine hall in London. She'd found an article published in London today about this extraordinary art show just opening.
this is one of Priya's wonderful seed pod drawings from her blog found here.
The story involves eminent Chinese artist Ai Weiwei pictured below...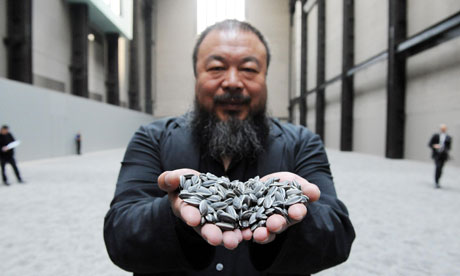 artist Ai Weiwei with his sunflower seeds
You will find a series of articles
here
on this artist at the UK's Guardian website which cover this artist's story over time - particularly the personal cost to him of speaking out about the Government of his country..
Read here:
This autumn, Ai Weiwei, China's most outspoken artist, will take over Tate Modern's Turbine Hall. He talks about how his art and politics are indistinguishable
NB click above on title to see more images.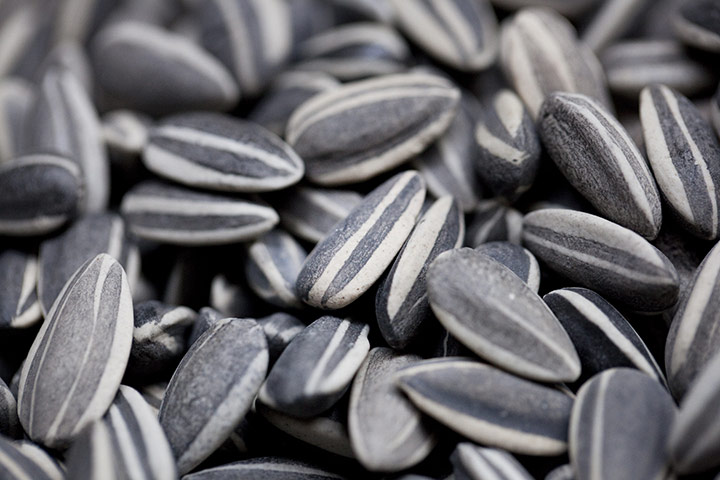 A close-up photograph of some of the seeds, each kiln-fired twice: once before being hand-painted, once again after. Each is unique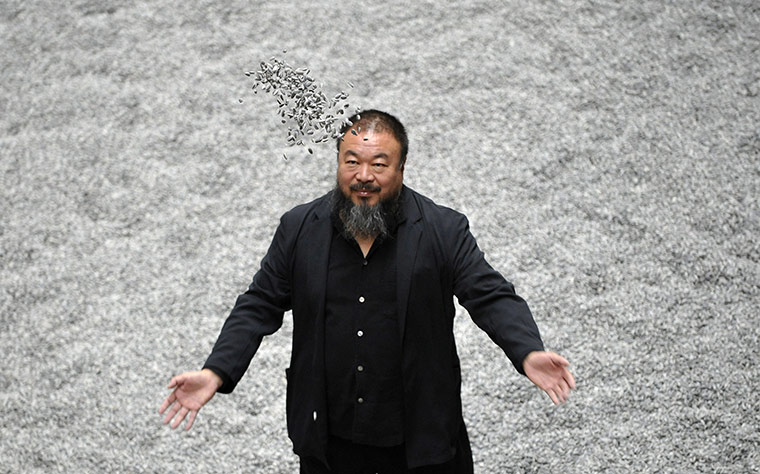 Ai Weiwei poses with a handful of seeds at a press view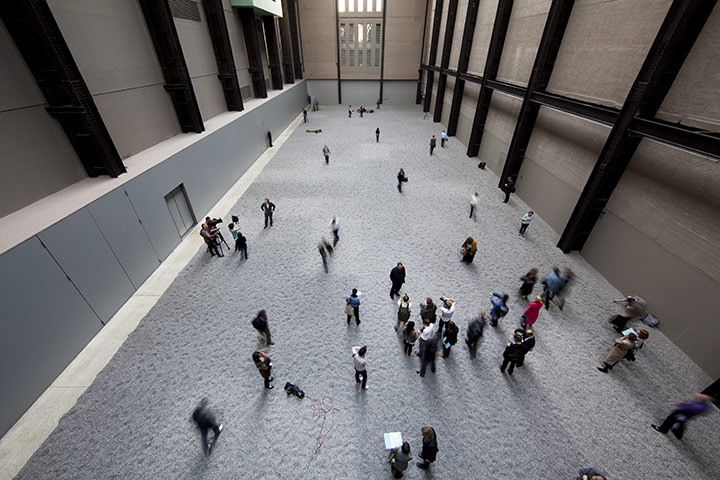 Sunflower seeds are an omnipresent Chinese snack, but also were a common food during the harsh years of the Cultural Revolution. Some may also think of sweatshop-powered globalisation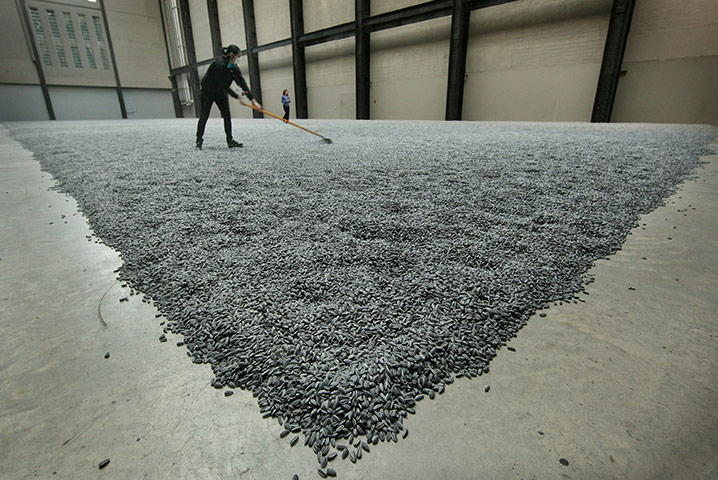 Tate Modern staff lay out the seeds



'You can trudge over them, walk or skip or dance on these seeds, all of them Made in
China
. Or scoop up handfuls and let them run through your fingers, in the knowledge that someone, an old lady or a small-town teenager in Jingdezhen, has delicately picked up each one and anointed it with a small brush. Every seed is painted by hand. The town that once made porcelain for the imperial court has been saved from bankruptcy by making sunflower seeds.'
Many thanks to Priya for sending this story to me at the Homage to the Seed blog!